---
---
---
---

Our Coleman family is currently traced back to James Coleman, who was born in Georgia in about 1800 or 1801. The earliest known appearance of James Coleman and his family is in the 1840 US Census for Henry County, Georgia. It says that in his household, for this census, there was one male between 5 and 10 years of age (that would be son James McIntosh son), one male between 10 and 15 years of age (that would be son John M.C. Coleman), and one male between 40 and 50 years of age (father James himself). Also enumerated are one female under the age of 5 (that would be the daughter we only know as M. R. or M. K. Coleman), one female between 5 and 10 years of age (not sure who this is), and one female between 15 and 20 (this should be the oldest child, daughter Sarah Coleman, who was born, according to what I have, in 1825). For some odd reason, and unless I recorded the census information wrong,
they did not record James' wife here.

Next we come to the 1850 US Census for Henry County, Georgia (remember, Spalding County did not exist until 1851)
In the index for the 1850 Henry County Census, page 221, family 470, we find the following:
James Coleman, 49 years old, head of household
M. A. Coleman, 40 years old, wife of the head of household
S. A. Coleman, 25 years old, female
J. M. M. Coleman, 21 years old, male (this is a typo and should have been J. M. C. instead of J. M. M.)
J. M. Coleman, 18 years old, male
M. K. Coleman, 15 years old, female
John M. C. Coleman (1827-1885) was my GG Grandfather. Currently, I have no photo of him, but still hold out hope that one will be found.

Note, in the 1850 Census, the state of birth for every one of these individuals, including both parents, is listed as Georgia. Regarding, James and his wife, I make the assumption (please tell me if this is unwarranted) that they must have been born somewhere in the eastern part of the state, as the area comprised by Henry County was still indian (either Cherokee or Creek, not sure) territory during the period of 1800-1810, making it somewhat or highly unlikely that they would have been born there. IF this is true, then this would lead me to look for James Coleman's (and his brother's and father's) origins somewhere east towards the counties of Elbert, Madison, Jackson, Greene, Wilkes, Richmond, and maybe a few others.
John M. C. Coleman was married to Sarah Wingfield Ogletree and they had the following children: Walter Phlem Coleman (1869-1933), Quinn Coleman (1874-1948), David Coleman (1875-abt. 1895) and Joshua Coleman (1878-?). Walter Phlem Coleman was my Great Grandfather, and his picture is below.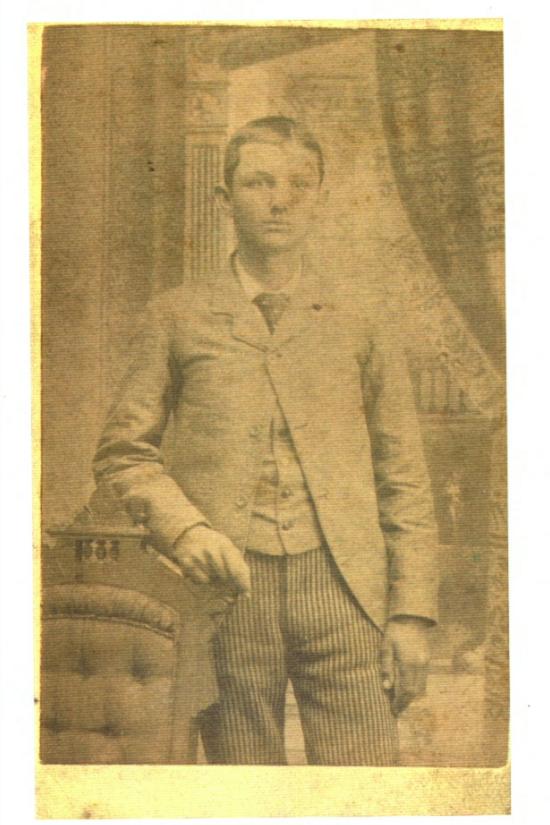 Walter Phlem Coleman, mid to late 1880's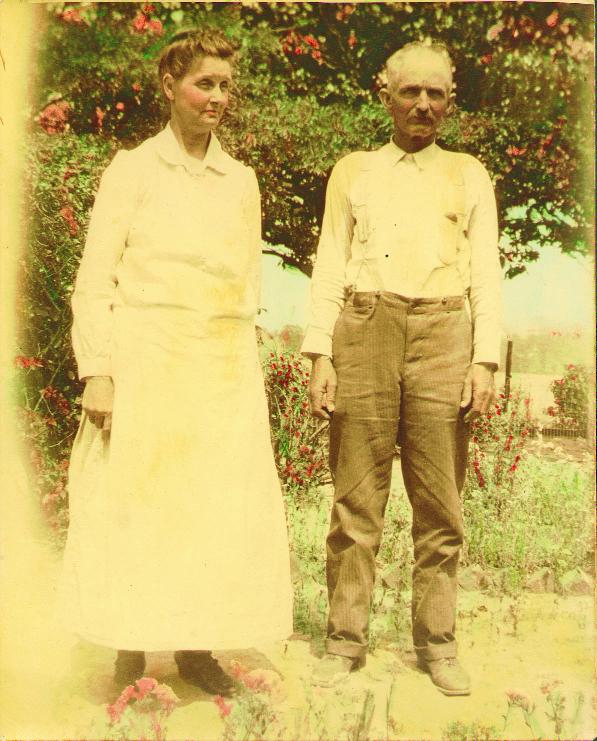 Walter Phlem Coleman and his wife, Mary Elizabeth Hammond, late 1920's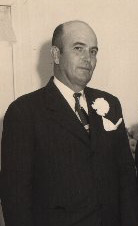 Walter Coleman, 1950
WHAT WE ARE CURRENTLY LOOKING FOR:
Where was James born?
Who were James' parents?
Who were James' siblings? (we have a pretty good idea of at least one of James' nephews)
Which group of Coleman folks did James come from? South Carolina, North Carolina, or Virginia?
HINTS:
The Coleman family, in Henry and Spalding Counties, had strong connections to the Starr, Ogletree and Elder families. This includes marriage relationships, and indicates that to some extent their movement or migration patterns were in concert with each other to some degree.
Graphical Representation of this family
Photo Gallery of some Coleman Relatives
Click Here to view my RootsWeb WorldConnect information.
BACK TO COLEMAN FAMILY TREE PROJECT HOME




Click above to search the Georgia GenWeb Project!